It ran from December 10th - 17th, 2011.
I want to welcome all my new followers.
I really enjoyed reading all the comments that I received about which of the books you would like to win!!
My DH radomly selected numbers and 2 winners were selected!!!
The winner of The Devil's Puzzle by Clare O'Donohue is Kd!!
I love these books! I'd give the book to myself and then give it away to my daughter to read. Thanks, Kd
The winner of The Wedding Quilt by Jennifer Chiaverini is Jennifer.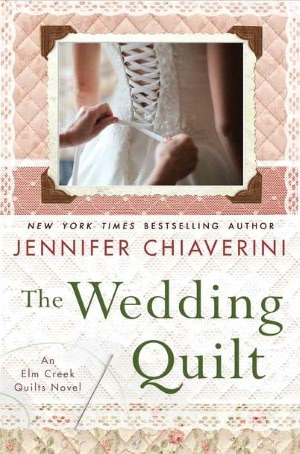 It would be a gift for me, i've heard lots about The Wedding Quilt and i'd love to read it

!
I have e-mailed the winners and will mail out the books as soon as they send me their addresses!!
I want to wish everyone a Merry Chirstmas and Happy New Year!!